Adults living with PWS Leadership Group
This group has both a self advocacy and leadership role. This is the group page for news and other information. Members are welcome to send contributions for this page at any time.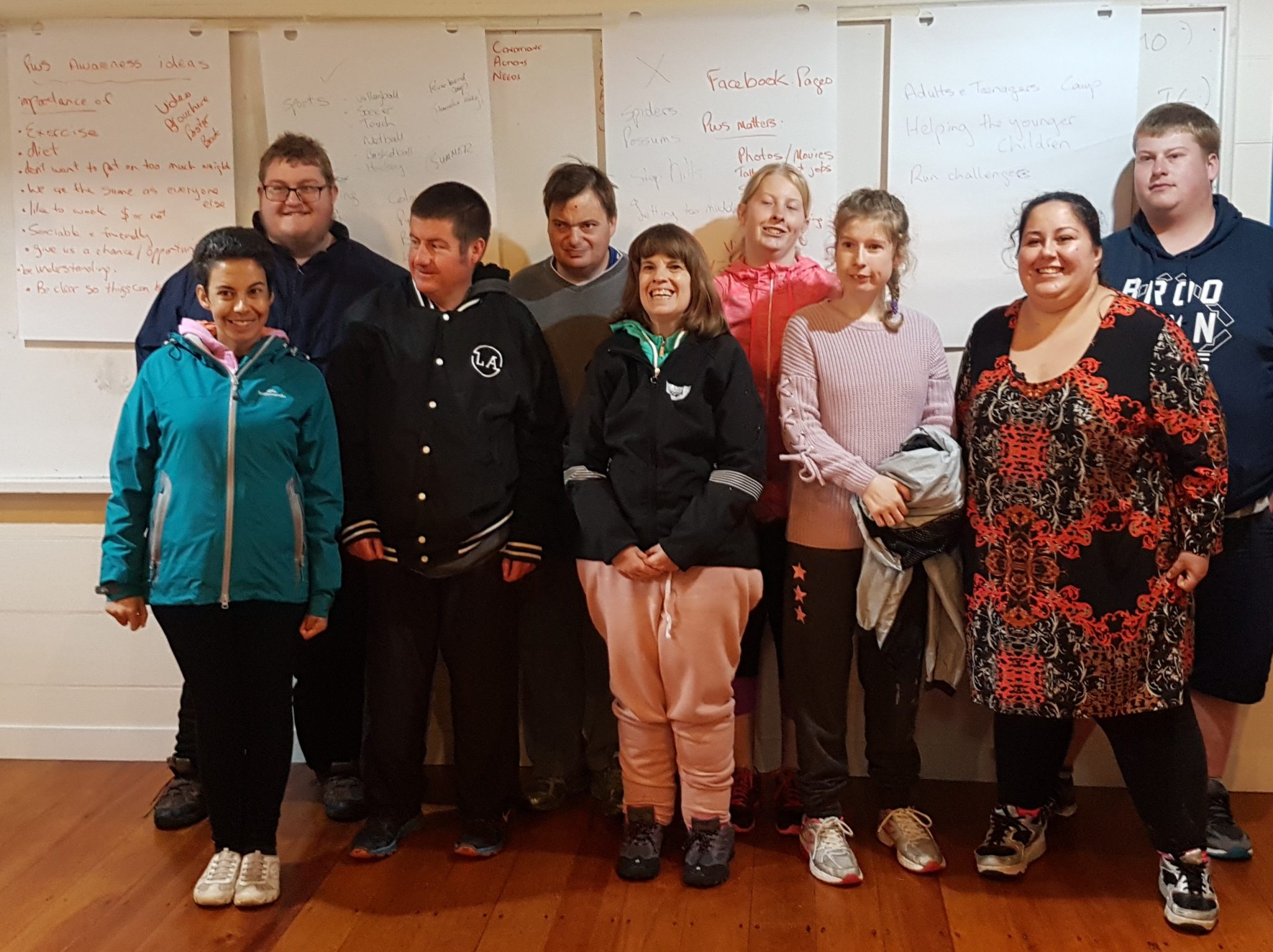 Leadership Group Meeting – October 2020, Auckland
This meeting was held over a weekend in Auckland that was attended by 15 adults living with PWS. The weekend had a focus on developing advocacy and leadership skills in addition to enjoying social time together. In one session, the group practiced using Zoom so that they will be able to keep in touch more often in future.
During another activity we asked what others should know about PWS. The group had discussed similar ideas before at the last leadership group meeting, but this time, we asked them to work in groups to say what information we should include in a new resource for peers, flatmates, classmates etc. It became clear that getting the right information across really mattered to them and their messages were strong. It also became apparent that the best people to convey these messages were themselves and a well supported suggestion was made that a video by the group would convey this important information very well. Click here to read What Others Need to Know.
Leadership Group Meeting – Feb 29th 2020, Lake Taupo
This meeting was held at our Family Camp and was attended by 18 adults living with PWS. Lots of time was spent discussing thoughts about the most valuable or important information for us to be sharing in PWSA training sessions or educational resources for support staff.
A summary of recommendations are:
Understand the importance of a good diet and an exercise plan/routine.
Offer different exercise options.
Find out why we are anxious (and examples of this were discussed).
It is important we are treated as adults.
We need to be kept busy and not bored or thinking about food – try to help us NOT think about food.
Be respectful about food (e.g. don't turn up with food).
Be understanding. We are not always able to explain ourselves or our thoughts. We are often mis-understood.
There was an emphasis on points such as:
Being aware that despite having PWS, everyone is different, unique, and has different learning styles and preferences.
Wanting others to know that they have their own voice and opinions.
Other points made at the meeting were:
A call for an adults camp because they would like to be able to see each other more often.
The Leadership Group would like more involvement in planning and helping with activities at future camps.
Facebook chat was discussed and the possibility of Zoom meetings.