Conferences
The PWSA(NZ) co-organises the Asia-Pacific PWS Conference with the PWS Association of Australia. This conference is usually held every three years.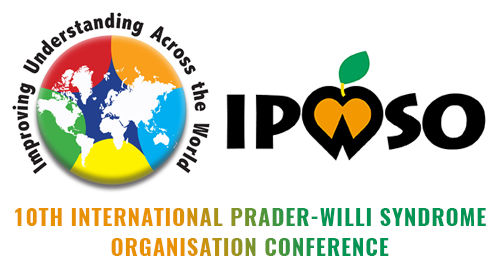 November 13, 2019
This is IPWSO's 10th international Prader-Willi syndrome conference. These are held every 3 years, each time in a different country. The conference has 4 different programmes available: Clinical and Scientific, Parents & Family, Professional Caregivers and Providers, plus there will also be activities for people with PWS and other family members. This conference is being held in Havana, Cuba. Cuba has been an important part of IPWSO's large 'family' of 105 members and has a team of dedicated families and professionals. This conference is being hosted by the Cuban Society of Human Genetics (SOCUGEN). share knowledge about Prader-Willi syndrome network, learn and collaborate hear great speakers meet scientists, doctors, carers and…
PAST CONFERENCES
4th Asia-Pacific PWS Conference 2018 – Brisbane
The 4th Asia-Pacific PWS Conference was held in Brisbane, Australia, in October 2018.
Live-stream videos were available via the PWS Australia Facebook page and can now be viewed via one of our YouTube playlists.
9th IPWSO Conference 2016 – Toronto
The last International Prader-Willi Syndrome Organisation (IPWSO) conference was hosted by FPWR Canada and held in Toronto.
Click here to view presentations and other information from the conference.
3rd Asia-Pacific PWS Conference 2015 – Melbourne
The 3rd Asia-Pacific PWS Conference was held in Melbourne, Australia, in April 2015.
Click here to view all the video recordings of the presentations.
PWSA Ireland Conference 2014
Click here to view some of the video recordings from this conference. Dr Hubert Soyer and Dr Suzanne Blichfeldt both discuss healthcare and care services for adults with PWS; Dr Suzanne Cassidy discusses healthcare for children with PWS, and Georgina Loughnan presents on physical therapy.
8th IPWSO Conference 2013 – Cambridge
The 8th IPWSO Conference was held in Cambridge, England.
Click here to read a conference review.
Click here to view conference papers and visual presentations.