Our Publications and Resources
Our resources are available free of charge for PWSA(NZ) members. If you would like to order resources and are not a member, please see our membership page for a range of free membership options. Please use the order form below to request resources.
If you cannot find the information you are looking for below, or on relevant website pages, please contact us – we would be happy to recommend resources or put a collection together for you.
An Introduction to Prader-Willi Syndrome
This pamphlet provides a brief overview of PWS and how the PWSA can help. Copies are included in our New Parent Pack. They are useful for:
neonatal units
family, friends, caregivers
ECE/schools (all staff)
special education / early intervention
providers of community activities / clubs / sports
medical centres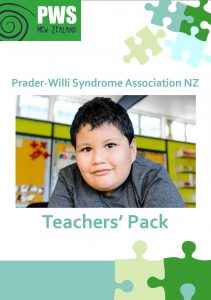 Includes: overview, learning, behaviour, managing the food environment…
FACEBOOK GROUPS
The PWSA(NZ) has 2 support groups:
NZ Prader-Willi Support Community
A parent support network for primary family carers or guardians of people with PWS.

My PWS Online Network NZ
A chat group for people aged 16+ who have PWS and live in New Zealand (or Australia.) Teens can join from age 13 with parent permission.
DOWNLOAD RESOURCES
PWSA(NZ) Information Resources:
Other General Information Resources: