Several studies have noted a negative impact on stress levels, mood, family relationships, isolation and quality of life in families of individuals with PWS, particularly when behavioural challenges are more prominent. This impact also appears to be greater in families of children with PWS than in families of children with some other intellectual or complex health disabilities.
One study including siblings found that many of them were indicating moderate-to-severe symptoms of PTSD. Siblings can also develop distinct sibling roles or experience altered relationships with food due to the need for food security in their homes. To provide support for siblings, parents should be aware of the typical feelings and concerns of siblings listed below, but also look out for signs of anxiety, withdrawal, depression or 'acting-out' behaviours.
Siblings will hear adults talking about PWS and when they are ready, will ask about it. Parents should answer questions truthfully and on a level that they can understand. A lack of information may cause misunderstandings or unnecessary fears. It's important for children to know that this is something they can ask about and that parents will make the time to listen. They need to know that it's ok to share their feelings about PWS and their sibling, even if they are negative ones. Click here for tips on improving communication with siblings and improving their well-being, plus here for other resources for parents.
Living with a brother or sister who has a disability can be challenging, but it also provides siblings with opportunities to learn empathy, tolerance and patience, which can only help them throughout their lives. Some siblings develop more insight, independence and maturity and may become more resilient, driven, or even find inspiration through having a brother or sister with a disability.
Common Sibling Concerns
Younger children may worry, "Will I catch it?", "Is it my fault?", "Will Mum and Dad have time for me?" They may become frustrated with their sibling's differences when trying to play games or share toys.
Older children and teenagers will be more aware of their sibling's differences and may be embarrassed of how their sibling acts. Things may seem unfair and they may feel their sibling gets away with things they wouldn't and they don't get as much attention. They may feel annoyance or anger at the disruption to family life, then feel guilty because sometimes they resent their sibling. They may wish they had a 'normal' brother or sister and feel a sense of loss about this. They may also feel isolated, especially if they haven't met anyone else who has a sibling with PWS. It can be difficult to talk to friends who don't understand about PWS and how family life differs. Some children also find it difficult to talk to their parents because they don't want to upset them or they feel their parents have enough to cope with. Having a brother or sister with a disability can sometimes make siblings feel they need to be the 'good' child and they may feel pressure to be perfect and successful.
As children mature and understand more about PWS, they may feel intense sorrow for their sibling. They may also feel a need to be protective, or feel anger at the way others treat their sibling. It is likely they may have to take on more responsibility for their sibling, and older teenagers and adults may worry about taking on the carer's role of supporting their sibling in the future.
Sibling Voices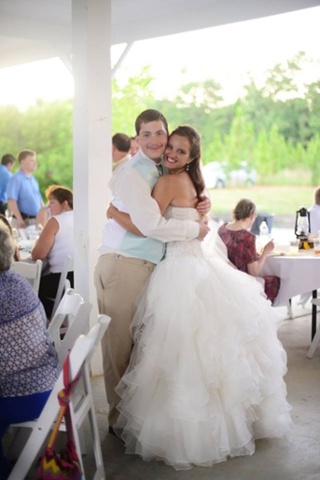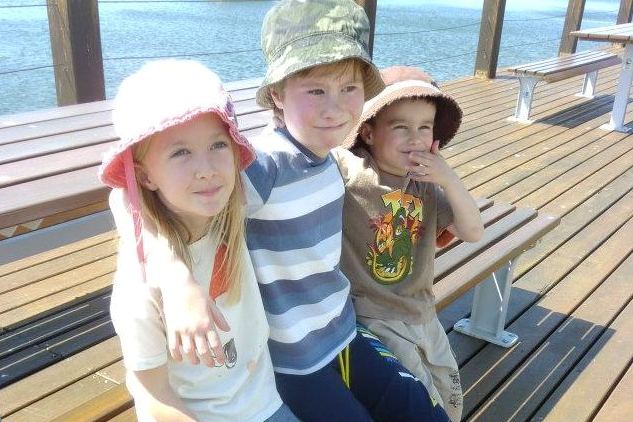 Support and Advice for Siblings
When you are ready, learn what you can about PWS to help you better understand your brother or sister.
Tell others about PWS. Your friends are more likely to understand if they have some information.
If someone is staring or commenting on your sibling's behaviour when you're out, you have no reason to be embarrassed. You can ignore them, or you can turn the situation into a positive one by making them aware of some facts.
Try to look for the positives. Think about what you are able to learn from your brother or sister with PWS. Think of activities you can do together that you will both enjoy. What are their positive characteristics?
Talk about your feelings. Try talking to your parents first – it is quite likely they would have experienced some of the same feelings as you. There are also some sibling Facebook groups you can join (see below) or you can contact us at the PWSA(NZ) and we might be able to put you in touch with another sibling who understands. Ask your parents about Parent to Parent SibShops and SibCamps in your area.
Discuss food issues with your parents and not in front of your sibling with PWS. Try not to talk about food or to eat food in front of your sibling with PWS when they do not have the same.
If your sibling is being argumentative with you, there is no point in continuing to argue because it won't end well! They may not understand what you are saying so you may need to show them what you mean. Try to see their viewpoint too.
If your sibling is becoming upset, show understanding, but don't give in to them if you are certain they are in the wrong. Reasoning with them may not be possible, but you could try to distract them. If this doesn't work, you may need to walk away. Keep cool and don't shout.
Repetitive questions and conversation topics can be very annoying! Check that your sibling has understood and then politely ask them to limit their questions or talking.