Research News
A summary of the main, ongoing areas of research into treatments for PWS can be found on our Potential Future Treatments page.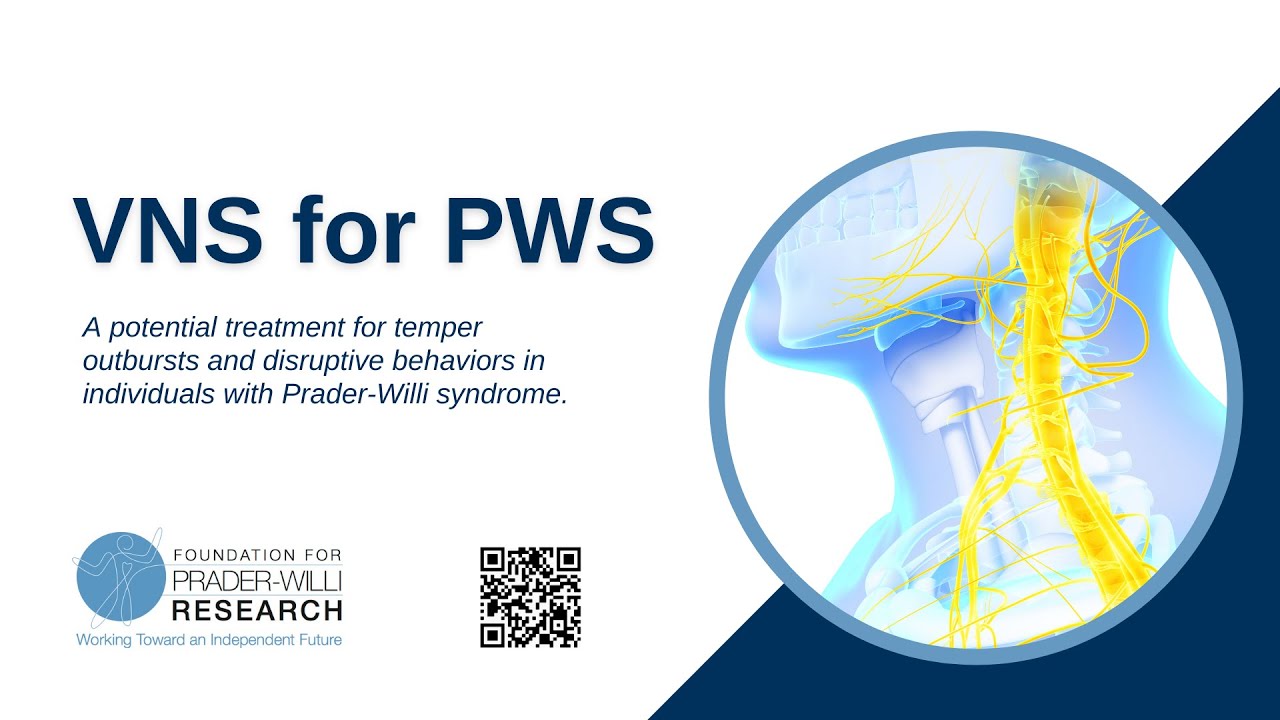 SEPT 2022 - A focused campaign by the Foundation for Prader-Willi Research (#VNS4PWS) has been raising funds toward a large-scale trial of VNS which will be conducted across multiple centres in the USA. This trial requires quite significant funding, but it is hoped that this use of research funds could be the most impactful to date. So, what is vagus nerve stimulation? VNS alters…
CLINICAL TRIALS & SURVEYS (NZ)
PATH for PWS (Paving the way for Advances in Treatments and Health)
A study to help better understand serious medical events in PWS over a 4-year period, as well as evaluate how PWS related behaviours change over time. The data from this study is intended to inform the development and clinical trial design of potential new treatments. This is an online study with no visits required. The enrolled participant with PWS must be 5yrs+ and live in the USA, Canada, Australia or New Zealand. For the time and effort of participating in this study, participants will receive e-gift card vouchers for Amazon Australia. For more information and to enroll, visit www.pathforpws.com. Read More >
Mindfulness-Based Intervention for Temper Outbursts
Evaluating mindfulness-based intervention for managing temper outbursts and the impact on anxiety. Researchers at The University of Sydney are recruiting individuals with and without PWS, 13 to 30 years, who have a mild intellectual disability or typical IQ. Conducted remotely via phone, email and video-conference, the study is open to families within and outside of Australia. Primary caregivers will be trained to use and teach the intervention. A teacher or support worker will help monitor behaviours. Read More >
Oxytocin Research (Australia)
Recruiting individuals with and without PWS ages 13 to 30 years. It involves a 2 hour visit at either the University of Sydney in Camperdown, NSW or the Royal Children's Hospital in Parkville, Victoria. Read More >
Liraglutide for weight management
As part of a multi-centre international trial, Prof Paul Hofman at Starship Hospital has been recruiting patients 12-18 years with BMI>95th percentile.
Read More
Liraglutide has an extensive safety record in adults and similar, albeit less, data in adolescents and children. Funding exists for patients and their family to travel to Auckland for study visits during a 12 month trial. Click to read further information about this trial. (Liraglutide is a GLP Receptor Agonist. GLP-1 is a gut derived hormone which reduces food intake and causes weight loss due to slowed gastric emptying and through direct central effects.) Contact:  p.hofman@auckland.ac.nz
Sleep in genetic neurodevelopmental disorders
Researchers at the University of Canterbury investigating the effectiveness of treatments for sleep disturbance wish to gather information related to parents' perceptions about their child's sleep problems.
Read More
Open to parents of children of any age, so parents can complete for their adult child too. Participation is by a short (10-15 minute) online survey – survey link.
Contact: Laurie McLay. Ph (03) 369 3522
GLOBAL PWS REGISTRY
Have you signed up yet? 

The purpose of the PWS Registry is to enhance the understanding of the full spectrum of PWS characteristics.  The registry will also accelerate the completion of studies and clinical trials, plus determine areas of needed research and treatments.
Register to provide details on topics such as as developmental milestones, scoliosis, medications, appetite, behaviour and other clinical symptoms. You do not need to complete the entire registry in one sitting!