Go Orange for PWS Day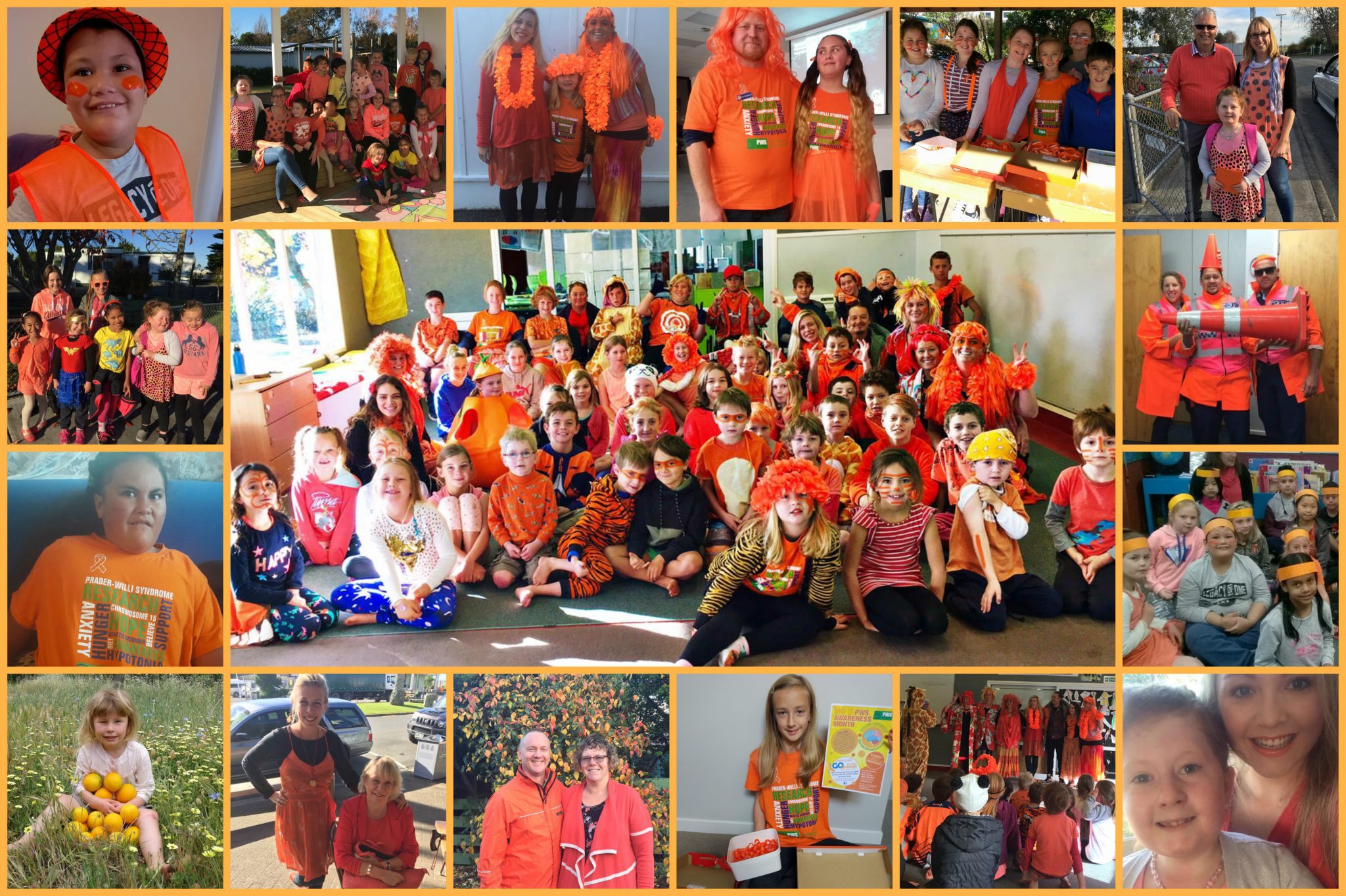 Each year, PWS Awareness Month culminates with Go Orange for PWS Day!
Please join supporters worldwide by wearing something orange to help raise PWS awareness. If you would like to host a Go Orange day event, there are lots of ideas for how to go orange on the Go Orange website: go-orange.org.au
You can also order awareness resources from the PWSA(NZ) – our family packs of ribbons and wristbands are free! Please see our Awareness and Fundraising Resources page.
Don't forget to share your Go Orange photos to our Facebook page and the worldwide Facebook event!
Awareness leads to Acceptance and Understanding.
The picture above shows New Zealanders going orange in 2017!