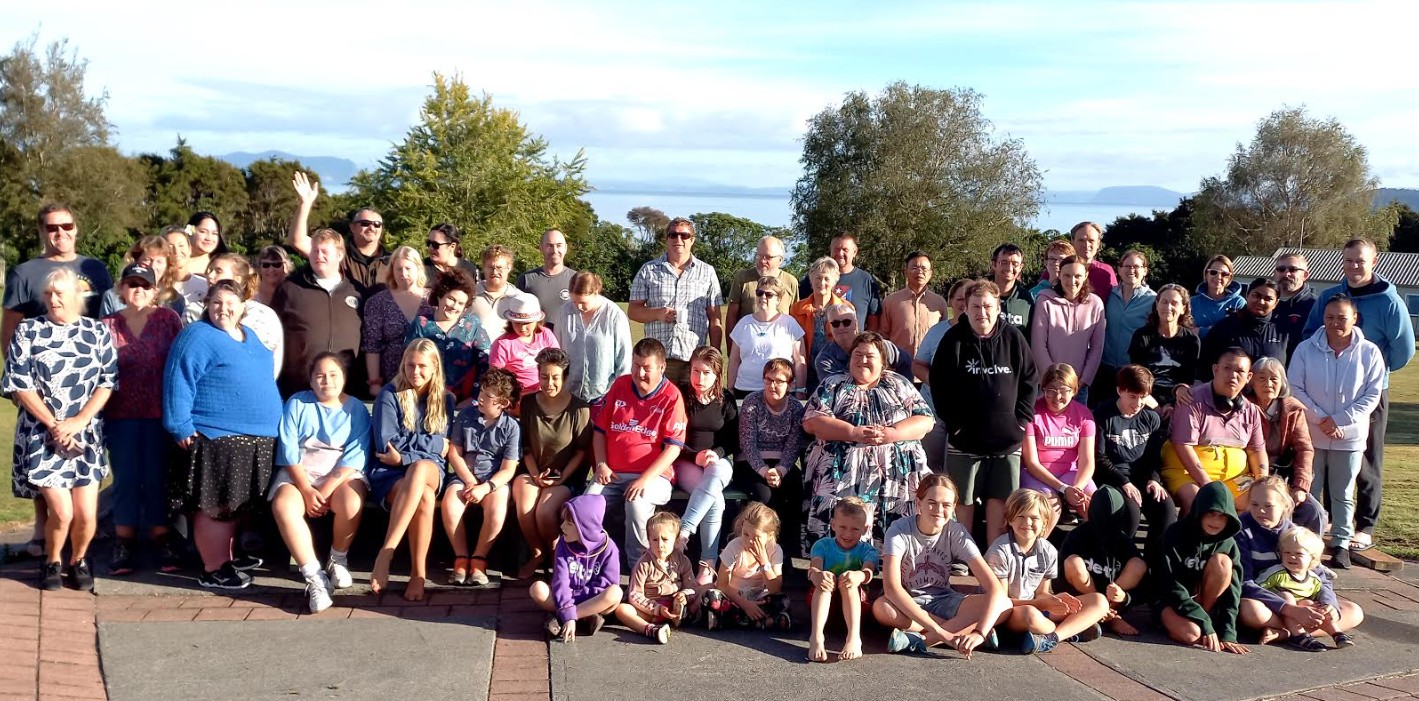 PWSA Camp, Taupō – March 2023
Our Family Camp finally took place after a 3 year gap due to Covid disruptions. It was lovely to return to MiCamp Taupō where the sunshine came out for us once again.
The activities differed slightly to our previous camp, but with the ever popular lakeside activities still in the programme. Archery skills were developed and each group worked well as a team to successfully build rafts. The Burma trail night walk through the woods was repeated, but we are all sure it was much harder than before!
On Saturday afternoon we held breakout sessions – most of the adults living with PWS joined a leadership meeting, most siblings took part in some challenging high rope activities, younger siblings and some individuals with PWS produced scavenger hunt art work, the mums had a catch up, and the dads disappeared to the lake!
This was followed by some free time where many chose to make good use of the waterslide to cool down. By Saturday evening, everyone was revitalised and ready for bingo and disco! We hired a professional DJ who played all the old favourites and got many of us up dancing! A highlight was the performance by Karl, Sonia and Donna who came dressed as Abba and treated us to their Mamma Mia singalong! There was karaoke too, enjoyed by several budding performers.
Our camp ended after lunch on Sunday. Everyone pulled together to get duties done during the weekend and there wasn't too much clean-up to do at the end. Thanks to everyone for helping out with duties and also a big thank you to the volunteers who helped lead activities. Thank you once again to MiCamp for hosting us and adapting the catering so well for a PWS diet. We are also grateful to Te Puna Tahua | Lottery Grants Board for partially funding this event.